Mike Cameron Coaching Services
Specialising in Executive, Business and Leadership Coaching
Coaching and mentoring for the next generation of successful executives, business owners, senior managers and leaders, through tailored programs that utilise and clarify Management Competency, Emotional Resilience and Effective Communication.
Professional Coaching with Practical Experience
The Emerging Leader - By Mike Cameron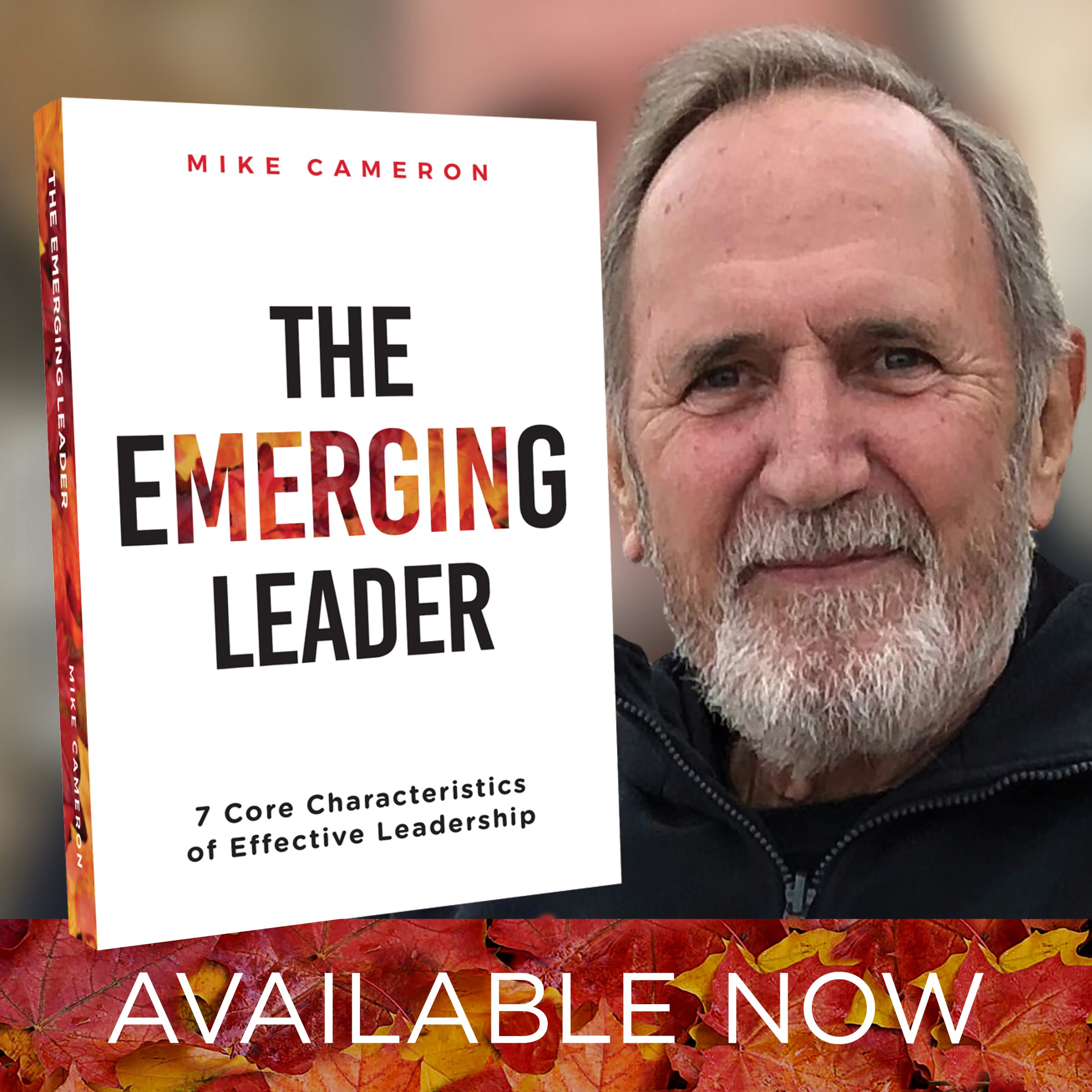 The key to your success is to become proficient in the 7 core characteristics of effective leadership, and to master, through understanding and implementation, a number of critical competencies associated with knowing yourself, emotional resilience, effective communication and management intelligence.
This book is a self-coaching guide, based on lived experience and many years of successfully coaching a diverse range of local and international clients, from business owners, executives and recently promoted supervisors. All with one common purpose - to emerge as a transformational leader - with the ability to make a significant difference to the future of many other people while working towards the long-term sustainability of their area of accountability.
The COVID-19 pandemic has already made a global impact on what was called normality, however, it has also offered us the opportunity to create EMERGING LEADERS with effective communication skills, interpersonal awareness, the ability to lead and build trust while empowering others.
This book presents the framework for anyone wishing to review their current position; hone their skills or acquire new competencies that will reduce stress and enable improved work/life balance.
Effective Leaders - By Mike Cameron
The key to your success is to apply the four key attributes that underpin the concepts that were introduced in The Emerging Leader : 7 Core Characteristic of Effective Leadership which was published, as well as achieving #1 Amazon Best Seller (Kindle), in December 2020.
Recognising firstly that organisations require predictable results and performance, and secondly that workplace engagement is achieved through trust, purpose, alignment and conversations, it was evident that emerging leaders would benefit from a self-coaching guide that offered a clear way forward for learning and implementing the seven core characteristics of effective leadership.
Having been asked in early 2021, by the Institute of Quarrying Australia, to write a series of monthly articles on 'Effective Leadership', a number of people from a diverse demographic, across a number of industries, were approached to co-write these pieces.
As these articles and interesting stories were reviewed and discussed with each author, it became evident that four attributes (values) underpin the effectiveness of leadership. This book offers the reader stories and lived experience from effective leaders as well as explaining, in some detail, what is meant by these important attributes, namely:
RESPECT: (Diversity/Gender Equality and Inclusion & Culture)
COURAGE: (Personal & Public)
INTEGRITY: (Accountability & Transparency/Authenticity)
AGILITY: (Alignment & Agility - Emotional/Management/Leadership)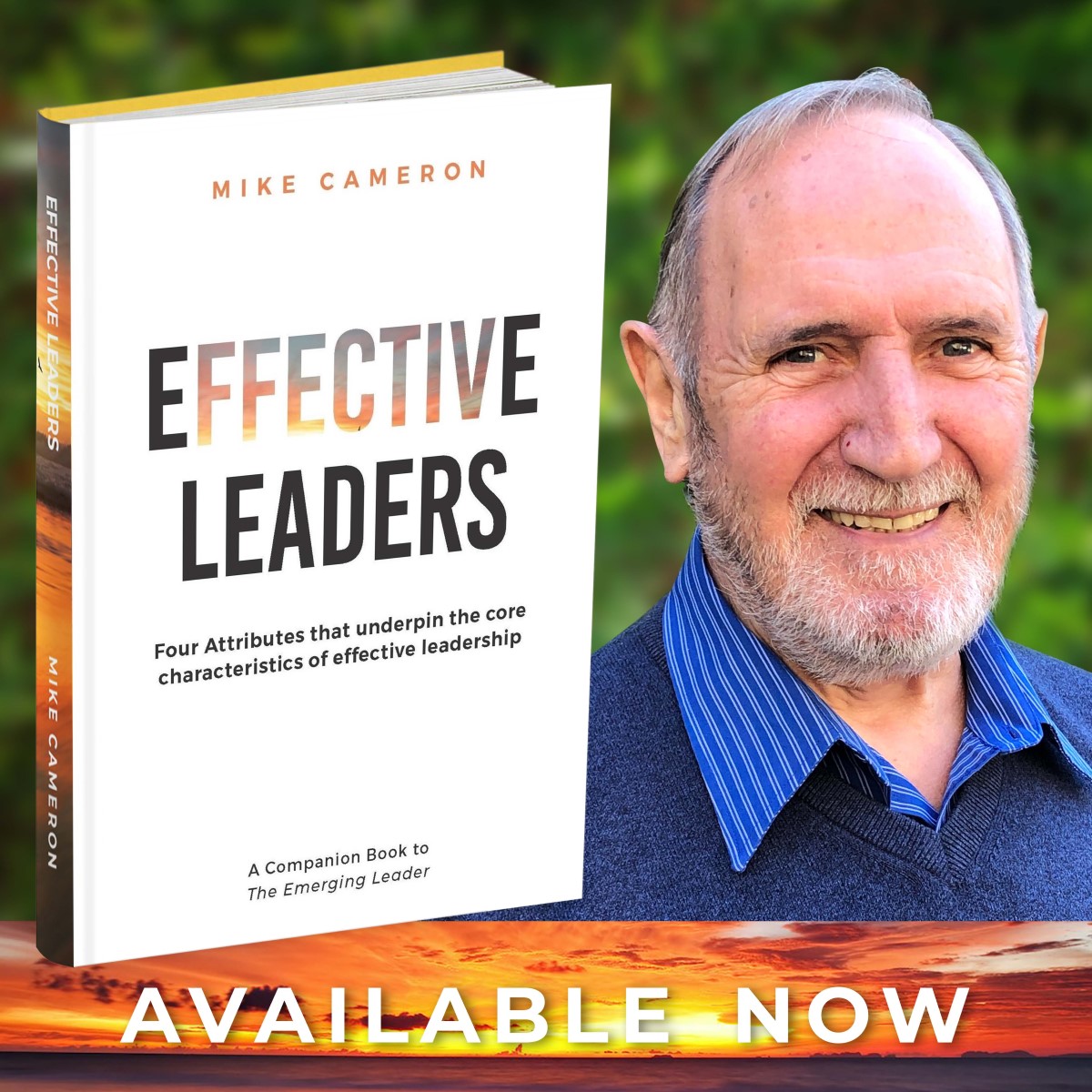 Special Offer (Australia Only)
Colour-Print Paperbacks
Special Offer for buyers in Australia
SAVE 10% ON THE PURCHASE OF BOTH BOOKS.
Free delivery anywhere within greater Melbourne
Buy Now
About
Background
Over twenty years ago, I began leadership coaching, through effective and interpersonal awareness. However, as a leadership coach and mentor since the mid-1980s, with proven success across a diverse global working environment, I supported a great many positive and constructive people who were seeking personal growth and behavioural change ... as well as, it must be said, dealing with a number of headstrong, stubborn, unwilling to engage and difficult people.
Industry Experience
Early in my business life, and with the guidance of a mentor, I learnt the value of co-creative learning and team building while developing my personal, management and leadership style. This enabled me to enjoy a rewarding career through technical, operational, sales, marketing, senior, divisional and executive management roles, within three blue chip civil construction, extractive and explosives corporations in both Australia and overseas.
Coaching
Over the years, and as a result of tailored coaching programs, many individuals have achieved outstanding career growth and success through implementing key insights and adopting behavioural and attitudinal change. I help my clients enhance their performance while also applying key core behavioural competencies:
Management Competency, Emotional Resilience and Effective Communication.