Mike Cameron Coaching Services
Specialising in Executive, Business and Leadership Coaching
Coaching and mentoring for the next generation of successful executives, business owners, senior managers and leaders, through tailored programs that utilise and clarify Management Competency, Emotional Resilience and Effective Communication.
Professional Coaching with Practical Experience
View my Books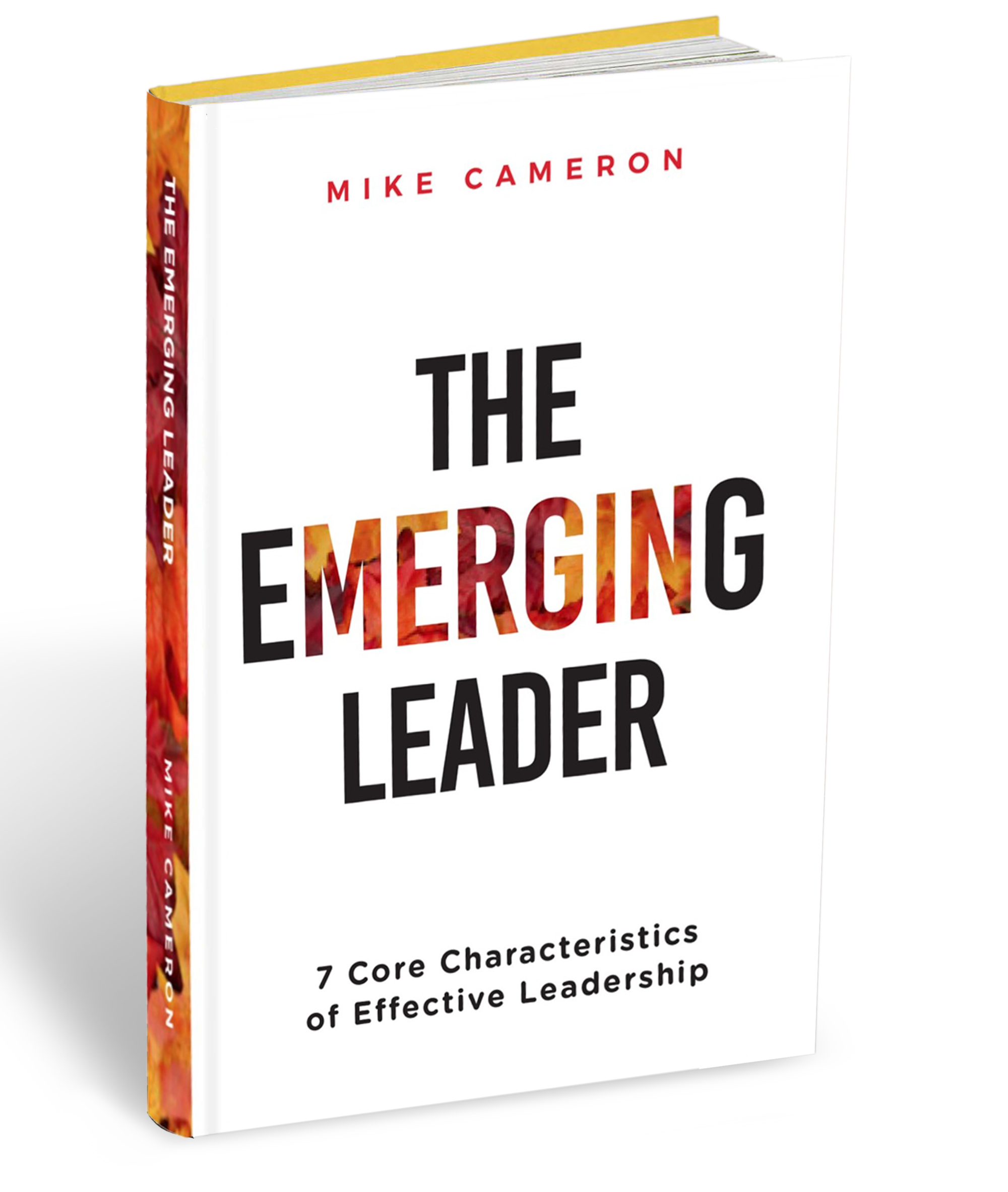 The Emerging Leader is for anyone who wants to hone their skills, acquire new competencies and better understand areas for personal improvement.
It is a practical self-coaching guide on how to master and habitually exhibit the seven core characteristic of effective leadership, through knowing yourself, being emotionally resilient, displaying management intelligence and using efficacious communication.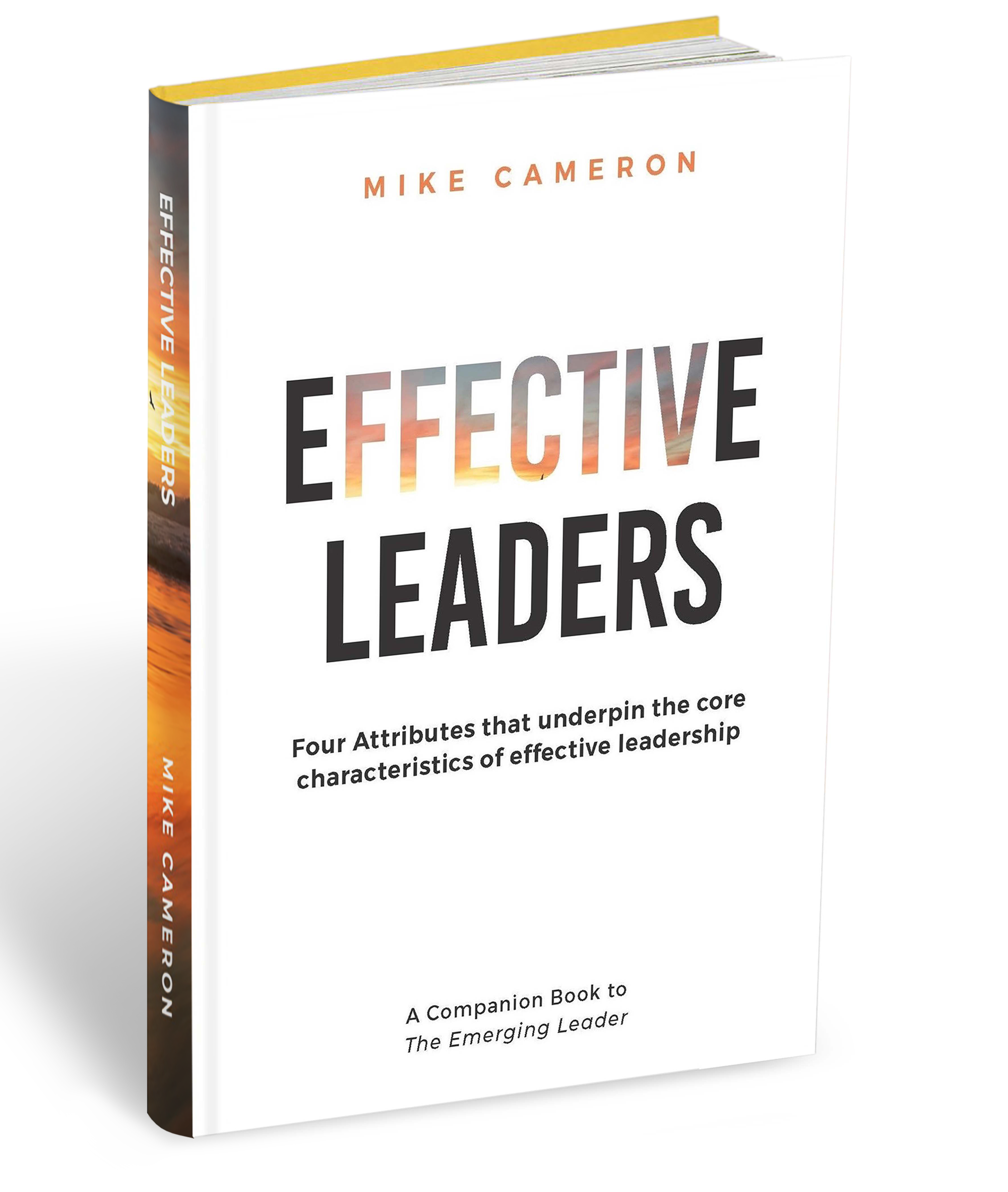 Effective Leaders is packed with interesting stories and lived-experiences from a diverse demographic and wide ranging group of acknowledged leaders and subject matter experts.
The stories highlight the importance of mastering the seven core characteristics of effective leadership whilst establishing Trust in the workplace. There are also chapters on the four attributes (Respect, Courage, Integrity and Agility) that underpin the key leadership qualities.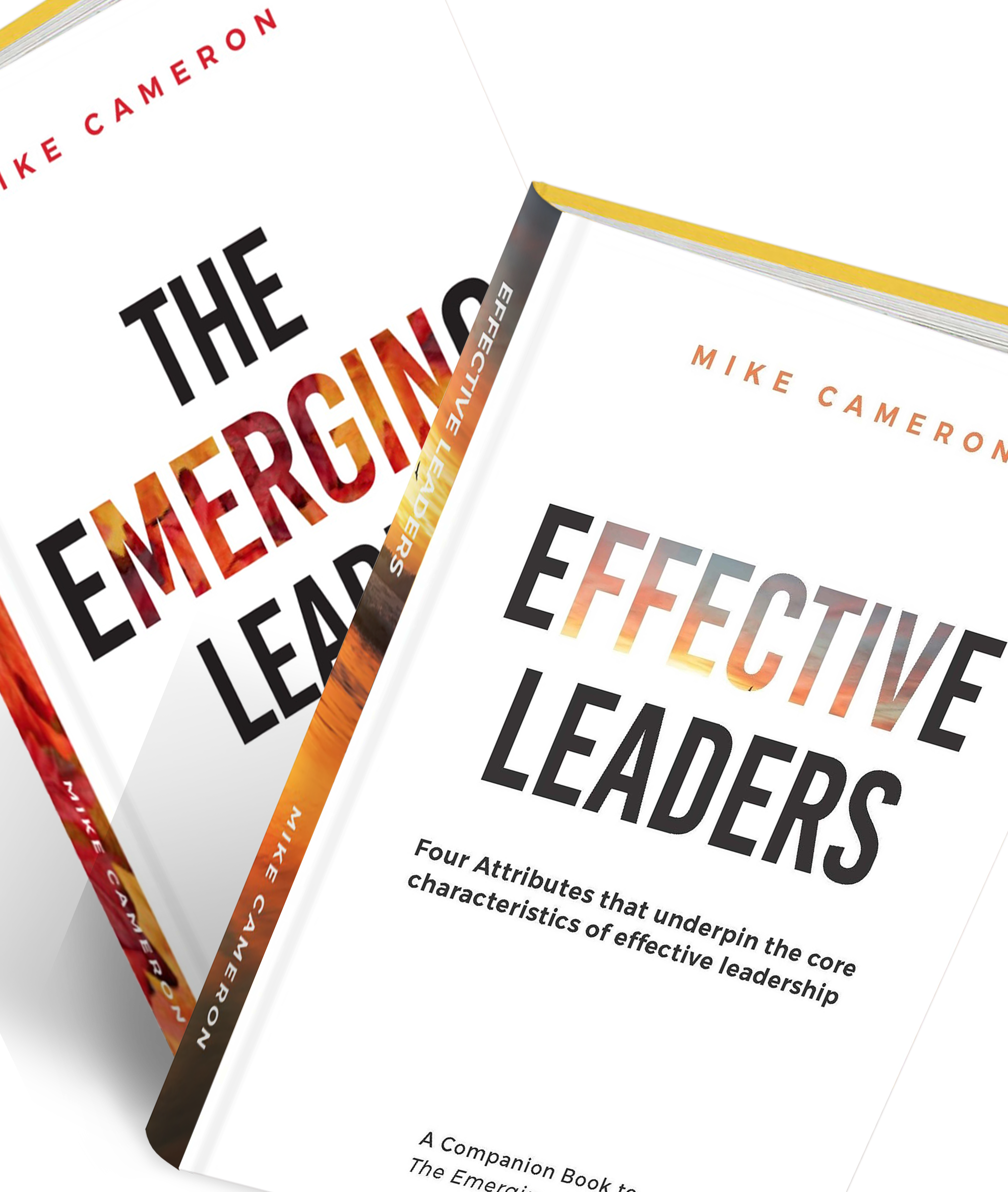 Colour-Print Paperbacks
Special Offer for buyers in Australia
SAVE an additional 11% ON THE PURCHASE OF BOTH BOOKS.
Free delivery anywhere within greater Melbourne
About
Background
Over twenty years ago, I began leadership coaching, through effective and interpersonal awareness. However, as a leadership coach and mentor since the mid-1980s, with proven success across a diverse global working environment, I supported a great many positive and constructive people who were seeking personal growth and behavioural change ... as well as, it must be said, dealing with a number of headstrong, stubborn, unwilling to engage and difficult people.
Industry Experience
Early in my business life, and with the guidance of a mentor, I learnt the value of co-creative learning and team building while developing my personal, management and leadership style. This enabled me to enjoy a rewarding career through technical, operational, sales, marketing, senior, divisional and executive management roles, within three blue chip civil construction, extractive and explosives corporations in both Australia and overseas.
Coaching
Over the years, and as a result of tailored coaching programs, many individuals have achieved outstanding career growth and success through implementing key insights and adopting behavioural and attitudinal change. I help my clients enhance their performance while also applying key core behavioural competencies:
Management Competency, Emotional Resilience and Effective Communication.