Coaching Focus
If you really want to build teams that work, you need more than the appropriate resources and the right people … you need clear insight and understanding, with experienced mentoring, to become a great leader … and that is precisely what you will get from resources Mike used as part of his coaching service.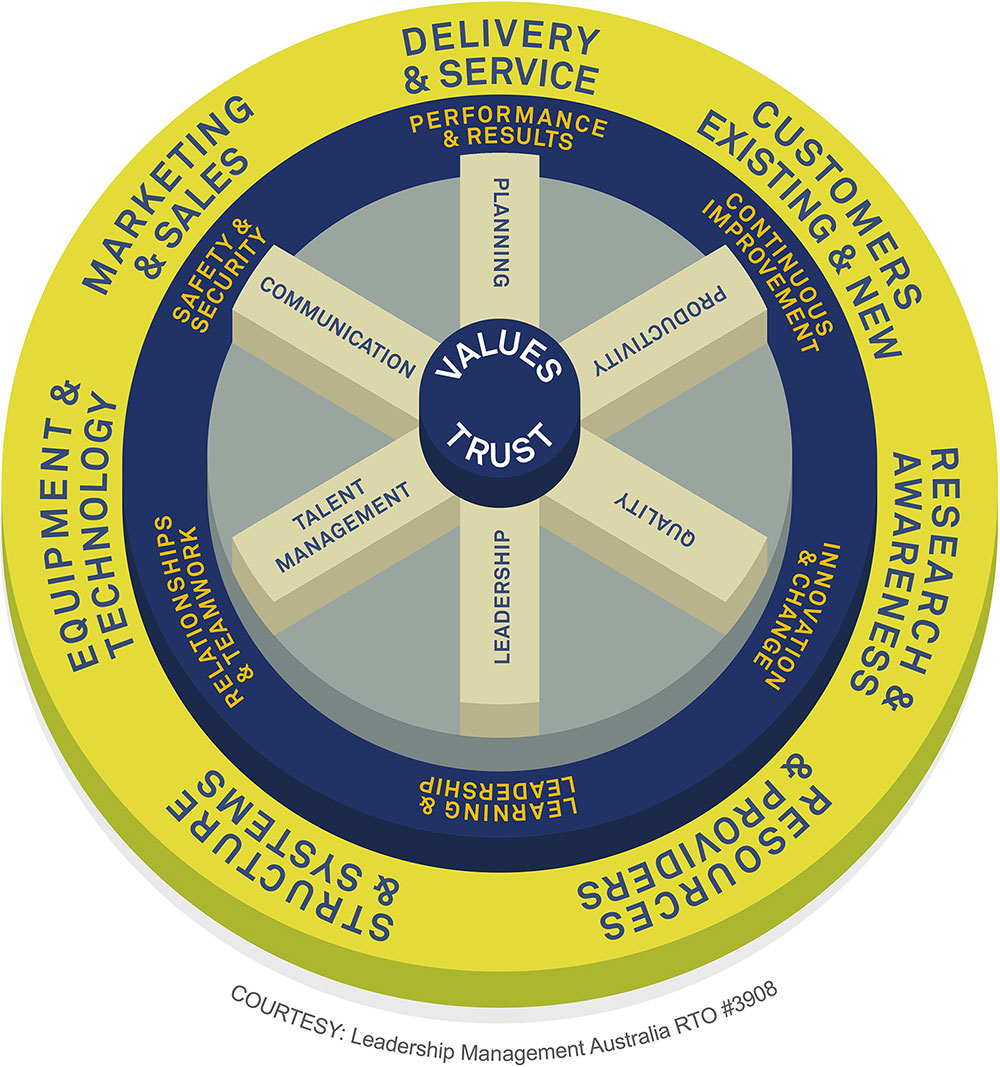 This diagram represents the six key Management commitments/accountabilities, the six key Leadership responsibilities and the key areas of External focus and it is an important building block within the Emerging LEADER'S Coaching Program.
Specialities and Opportunities for Change
Behavioural change

Business planning

Business organisation

Communicating the vision

Conflict resolution

Constructive communication

Conversational Intelligence®

Creative co-operation

Culture change

Developing effective teams

Effective delegation

Emotional Intelligence

Empowerment

Goal setting

Inspiring others

Interpersonal awareness

Leadership attributes

Managing challenge/stress

Management Intelligence

Management skills

Motivation

Negotiating expertise

Productivity

Self-inquiry/

Self-discovery

Self-acceptance

Supervision

Staying 'in the moment'

Style flexing

Work/Life balance
Control is not leadership; management is not leadership; leadership is leadership.
Dee Hock