Testimonials
Mike and I have known each other for over 40 years. Our relationship began in 1978 when we worked collaboratively in our respective management roles with Farley and Lewers (a significant player in the quarrying and concrete market, at that time). Whilst our careers diverged, we re-united in the early 1990's after my appointment, by Mike, as a contractor to support the implementation of his entrepreneurial and award-winning concept of ICI Explosives' "Rock on Ground" in Australia. This project clearly demonstrated Mike's extraordinary capacity to effect change, not only in business processes and procedures, but also in those entrenched behavioural paradigms that often result in such strong resistance to change. Later, I observed him narrow his focus to the development of people. In the late 1990's, as a director of Quest Serviced Apartments, I engaged Mike as our recruitment consultant and he successfully recruited some 60-key staff for our organisation, which was then entering a stage of rapid expansion. Although I call Mike a close friend, I have also been witness to his personal development as a change agent for people in executive, business and leadership roles. He has amassed a body of knowledge and experience that has positioned him as one of the leading experts to effect change in the way key business people behave and think. His coaching qualifications are universally recognised and his programs, although firmly positioned in the business management environment, are focused on improving people rather than improving business processes. They are extensive, comprehensive and life changing. Mike will say he is not a life coach but I have witnessed the positive impact he has had on people grappling with the many relationship issues that emerge in the workplace. I am certain that their new insights will have a profound effect on their connection with people , and give them the satisfaction of understanding how to better achieve mutually positive outcomes.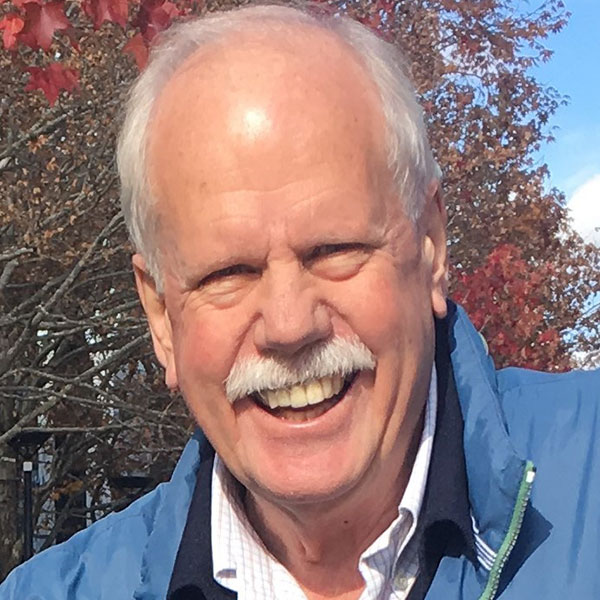 Hans Grotegoed
Director - Sindicate Management Co
I got the opportunity to meet Mike as my educator while completing my Cert IV in Surface Extraction Management. I quickly learnt that Mike had a wealth of knowledge, not only in the extractive industry, but in a number of different sectors, which made for a very interactive and relatable learning environment. His dedication, passion and commitment he provided to his students, to ensure that each and every one of them out-performed themselves, was outstanding. I could not have asked any more from a trainer/educator and I wouldn't hesitate to recommend Mike for any mentoring, coaching, leadership, or educational roles. I look forward to crossing paths with Mike again in the future.

Tristan Throup
Manufacturing Supervisor at Penrice Quarry and Mineral
I first met Mike many years ago at the Greensborough Chamber of Commerce and was immediately struck by his professionalism and passion for everything he does. Since then I have had the pleasure of working closely with Mike in a variety of different areas both as a business partner and a friend. Firstly, we started the Next Step Business Roundtable Program that offered mentoring and coaching for small business owners. Later we delivered training for Diamond Valley Learning Centre, Box Hill Institute and Leadership Management Australia. Through the years Mike has worked closely with people to enhance their business and leadership skills and achieve balance in both their professional and personal lives. I highly recommend Mike as a business and executive coach because I know that you will be in good hands.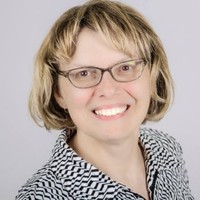 Vali Ghobadi
Director/ Facilitator/Coach
I first had the pleasure of meeting Mike through an LMA Cert IV in Frontline Leadership program. He was our Group Facilitator and from the start his passion to coach, develop and help others shone through. This is really where my Leadership Journey began and Mike opened my eyes to what a Leader really is. Mike has continued to show an interest in my Journey, and I have since worked with him on a one-on-one coaching and mentoring basis. Mike brings a wealth of knowledge and experience and draws upon this to coach and mentor to a very high standard. He genuinely cares on a personal level and this enables some really authentic, engaging, positive, thought-provoking and challenging conversations. He has gone above and beyond in assisting and supporting my Journey and I greatly appreciate his time, effort and friendship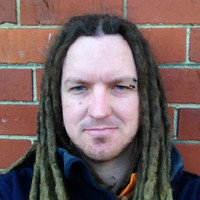 Nick Canton
Specialty Products Manager at Fulton Hogan
Mike was invited by a company I used to work for to assist the management team with Discflex behavioural profiling. It was quite incredible to identify and realise your own behaviours and those of other team members. Mike delivered the program in a most enthusiastic way which naturally inspired many of the team to "get into it". Disappointingly the company did not proceed with the follow up-program; however, I kept in touch with Mike (and have done ever since) and he has assisted and guided me through some challenging periods. Thank you Mike. You are a wonderful human being and a bloody good coach and I'm proud to have you on my side.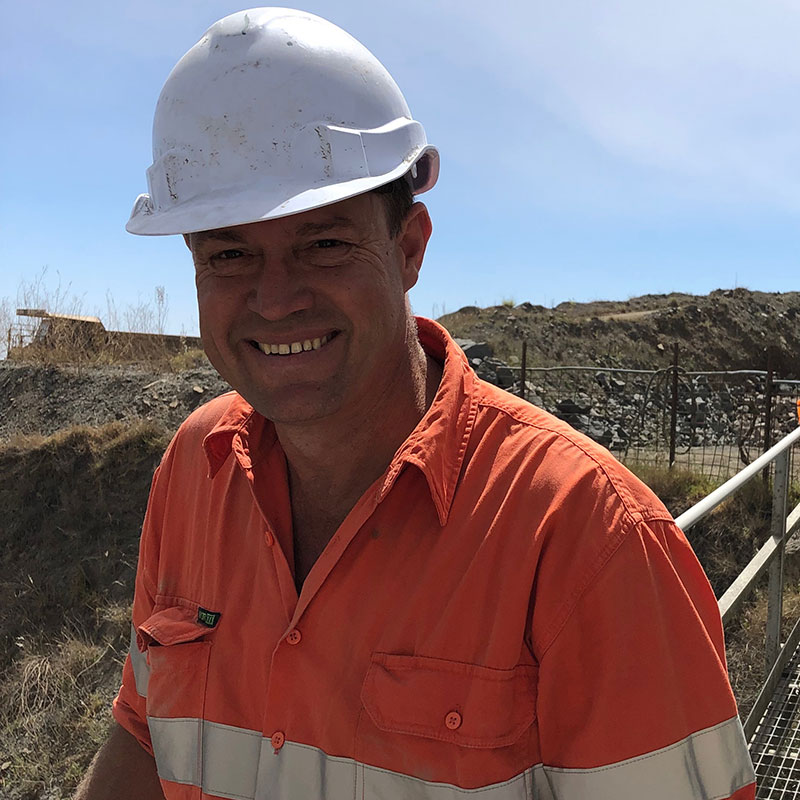 Jason Egan
Area Manager Quarry Solutions
I have known Mike since the early 80's when I started work with the Victorian Government as a regulator in the earth resources sector. Mike has a wealth of experience and passion in education, mentoring and facilitation and this was demonstrated through Mike's involvement with a number of providers to educate and mentor managers and supervisors and future leaders in the earth resources sector. Mike and I have been long term members of the Institute of Quarrying Australian which has also provided a platform to educate and connect our extractive industry.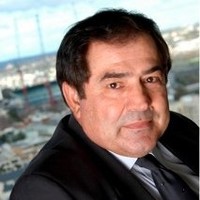 John Mitas
Managing Director at John Mitas Consulting
I first met Mike as a customer of the then ICI Explosives, now Orica, and through mutual membership of the Institute of Quarrying Australia. At that time ICI was looking to diversify from selling of products to the downstream end effect of blasting. This area, varying from 'Blast Management' through to 'Rock on Ground', was a very new concept to both a then conservative supplier in ICI and to end users who saw it as giving up their expertise, competitive advantage, safety responsibilities or worse. In recommending that ICI recruit Mike, I saw in him someone that brought in-depth industry knowledge and associated credibility and respect, but equally as important, the intellectual horsepower and strategic thinking to identify the key issues, and the ability to embrace, influence and drive change. Fortunately this was also seen by other management and on his recruitment in 1988 the then Explosives Division GM appointed Mike as Manager Quarry Services. Mike developed and implemented rigorous processes and systems and an almost evangelical passion for this expansion in a new offering, that was critical in bringing both ICI and end customers on board with measurable mutual benefit and fair returns. Mike's success in this in the Australian market led to him being given an important role in ICI Explosives/Orica rolling out this initiative to global markets. Whilst our careers and locations, both within and subsequent to Orica, diverged we have remained good and respecting friends. I have followed his subsequent career with interest and am sure that his passion remains undiminished and that his skills, learning, career and life experience would make him eminently suited to executive coaching and mentoring, and to assist with change management. Regards Noel Skilbeck

Noel Skilbeck
Retired GM and business development manager with extensive Asian experience
Mike strikes a fabulously engaging style in the classroom for students. Providing vivid experiences to help set the scene for how students can apply new concepts into practical applications, applying patience for those students who need to be walked through complex topics in a little further detail and being genuinely engaging with the student cohort. Highly recommend Mike and I am certain others will find his pragmatic approach to adult learning and education as an extremely worthwhile experience.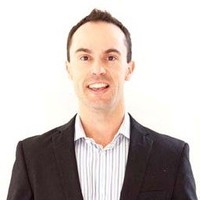 David Clark
National Transport Safety Manager at Coles
Mike, It is seldom in this life that you meet people that you can truly call inspirational. People that inspire you to the point of actually transforming yourself into a better person. Sometimes it is through work, other times a sporting club, and sometimes it's even in your own family. In this case, it was through education. Over the past 13 months, you have become one of only a handful of people who have had a significant transformational impact on my life. You now sit alongside my father, a best mate, an old boss and a current boss. Through your honesty, inspirational leadership, and natural ability to seek out the best in students, I now have a set of life skills that have changed the way I interact with all people. You have helped me at work, at home and in pretty much any situation where I interact with people … and where I don't! More than anything, I have a particular affection for passionate people … and it is your passion that has inspired me more than any of your words. And it was with a shared passion that we parted ways, at the end of this course. This book, Cafe Racers has given me much enjoyment, and I'm sure this copy will do the same for you. I wish you all the best, for now, and into the future. Ride safe. Sam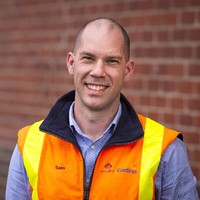 Sam Sweeney
Operations Supervisor at Citywide Service Solutions Pty Ltd
I am pleased to provide this recommendation having known Mike for over 20 years. Mike and I first came together while working at ICI Explosives, today Orica. I was a young, unproven executive and Mike had been dispatched to North America by corporate in Melbourne to aid with the preparation and execution of strategic plans across five business units. Mike was very instrumental to the early achievements and success in my professional career introducing and teaching such key executive concepts better known today as Emotional Intelligence, Leading Diverse Teams and Adaptive Leadership all critical skills for senior managers, particularly in multinational corporations. However, and over time what I have discovered to be as valuable is his often challenging my thinking by asking "how will this benefit the organization five years later, not just today". Over these past two decades, Mike has served as my mentor and executive coach but more importantly remained a dear friend. I know his new teaching endeavours to 'pay forward' to other business leaders will benefit their careers greatly. It certainly has mine.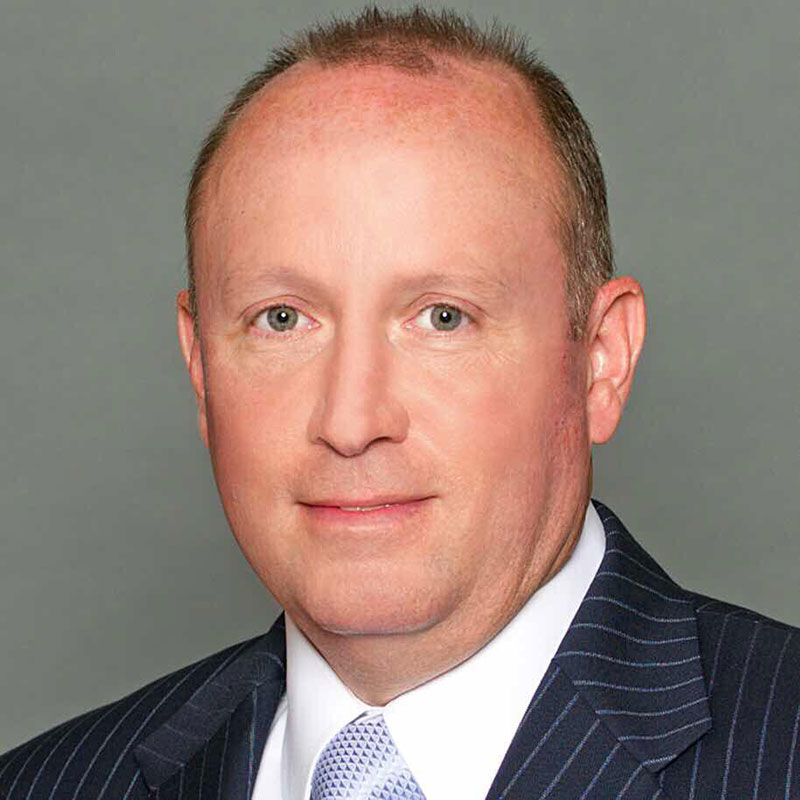 Jerry Shipp
Investment Banking | Strategic Advisory | Cross-Border M&A | Global Expansions | Process Execution | Asia-China Markets
I have known Mike for more than a decade through our common passion for lifelong learning. Mike has worked with me variously as a Small Business Trainer, Strategic Planning Facilitator and Board member at Diamond Valley Learning Centre Inc. Mike guided and challenged me as my mentor and supported me as a friend through the growing pains of life transitions. As a modern elder, Mike brings wisdom and curiosity to every interaction. Through deep insight, questioning and sense of fun, Mike has with compassion nudged me to evolve as a person. For this I am eternally grateful. Thanks Mike!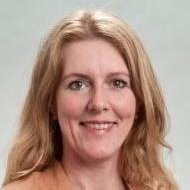 Kate Madden
Community Development Coordinator at Parkinson's Victoria
I had the privilege of having Mike as my educator for my Diploma in Surface Operations Management. Mike's knowledge of the industry and business in general is seemingly endless. He has an amazing ability to get the best out of people, and repeatedly showed that he is willing to go the extra mile to help people achieve what they set out for.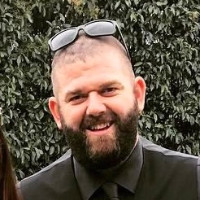 Ryan Low
Area Manager - Northern Territory
I met Mike on a training program for the then brand new field of mBraining. There are two things that struck me almost immediately, and nothing has changed my view in the interim. The first is Mike's genuine desire to help and support others. The second is his pursuit of personal growth and development so he can deliver on the first. My world is richer for having Mike in it. Ever a gentleman. Thankyou Mike.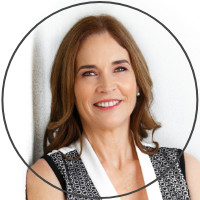 Stacey Ashley
Linkedin Top Voices 2018 | Leadership & Coach Training | I Teach Leaders to Coach | Leadership Coach | Speaker | Author
Mike's coaching and training has played an essential role in our family businesses and my career. His questions always prompt you to stop, think and consider strategic ways of moving forward whilst keeping yourself ahead of the game. I feel that every conversation I have with Mike brings out a new perspective that adds value regardless of what business, process or stage you are focusing on at the time. I cannot recommend enough Mike's work and would encourage anyone looking for a mentor to touch base with him.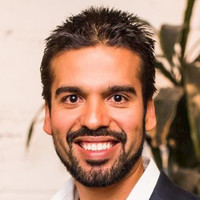 Enrique Saldana
Results Driven Business Intelligence Professional
I feel privileged to have met Mike who was a course facilitator at LMA in 2013. Unlike many courses where content taught may not 'stick' or resonate long after completion, this certainly was not the case with Mike. It was Mike's ability to create an environment that was energetic, active and full of encouragement that made the course fun and a pleasure to attend every time. 6 years later, I am still applying what Mike had taught me and for that I am truly thankful. Mike is a highly knowledgeable and inspiring facilitator. I highly recommend him!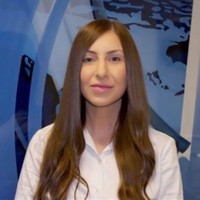 Natalie Dimitriadis
Focused on understanding your business, discover hidden efficiencies and drive productivity
Mike is a seasoned executive who is passionate about maximising an individual's full potential. I have had the pleasure of working with Mike on a couple of occasions now and would be pleased to recommend him to anyone genuinely committed to their self-growth and development. Mike challenges, guides and supports whilst allowing the participant to question and plot their path forward. His patience and genuine interest in the individual undertaking their journey are to be treasured and enjoyed.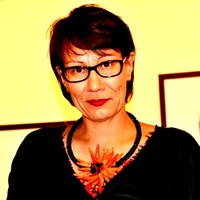 Anna M Maciejewska
An accomplished Program & Project Manager in education, health and local government portfolios.
I first met Mike in 2014 when he was my facilitator for a Cert IV in Surface Extraction Operations. I am proud to have had Mike as my educator and the opportunity to learn from him. Mike has been a big influence on me over the last few years; from a frustrated Team Leader operator, to my current role as Quarry Manager with Hallett Resources. The education of life, along with strategic management of personnel and peers, he has taught me is a major contributing factor as to why I took on opportunities and challenges in my career since 2014, with utter confidence. A few years later I found Mike again to help excel my career by means of him facilitating me through a Diploma of Surface Operations Management. Again, his knowledge along with teaching style, allowed me to gain the skills required to further excel within my field. Mike helps you to become not just a better leader, but a better person.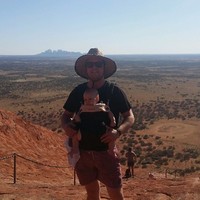 Clint Hart
Hallett Resources Quarry Manager
I originally met Mike as a course facilitator 10 years ago. Since that time, he has provided tremendous advice and guidance as an executive coach, mentor and friend. Without his invaluable involvement I would not be in a position to grow as an executive or start my own business. I wish Mike all the success in the future and highly recommend him as a business and executive coach.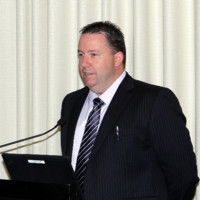 Trevor McBay
Business Transformation Leader | Change Management | ICT Consulting
Mike is passionate about coaching and the development of people. That passion translates directly to results; and Mike has helped me grow my personal leadership skills over the last 12 months beyond my expectations. He has ignited further passion within me for personal development. Mike is generous with his time; and has gone over and above his responsibilities to support me during my growth.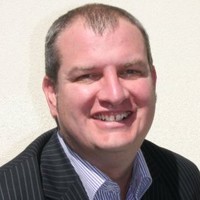 David Twaits
Member Communications Operations Lead at Medibank
Mike has been an integral part of our Victorian delivery team for over 8 years. Mike is also the Victorian representative on our international (Aus and NZ) Delivery Quality Team. His passion for people development is appreciated by me, by LMA and by all the Participants that he leads through personal transformation processes – whether these be related to leadership, management, personal productivity and performance or sales. What I love and respect most about Mike is his willingness to go above and beyond what is required to achieve the desired outcome for us and for his Participants – it is truly inspiring to see someone lead so well from the heart first, then the head. As a business and as a Manager it's such a blessing to have someone with Mike's experience, passion and commitment working with us.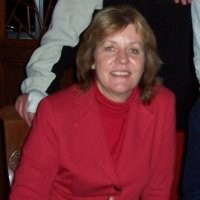 Jenny Ward
Learning and Delivery Quality Manager at Leadership Management Australia
Mike brings a wide experience in a range of industries that adds depth and practical knowledge that only comes from such experience to his capacity to mentor, coach and facilitate.

Max Dumais
ThinkCoach at Ahead of the Game Pty Ltd
Mike and I worked on various projects together as students of the Certificate IV in Training and Assessment at Box Hill Tafe. Mike is a friendly, intelligent team player who radiates integrity and professionalism. A brilliant human being who is also fun to be around.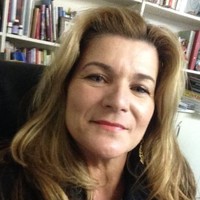 Olga Damty
Student, Southern School of Natural Therapies
Michael was a fellow student in the Cert IV in Training and Assessment course at Box Hill Institute of TAFE. Michael was always ahead of the game at every step. He was also generous, friendly and helpful, frequently offering us the benefit of his considerable experience and knowledge.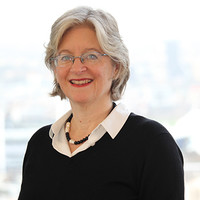 Hazel Brown
Scrum Master at Telstra. Living the devops dream!
I have known and worked collaboratively on varied assignments with Mike for some 6 years now. He is a most genuine, energetic, outcome-oriented professional who provides valuable, wide-ranging advice and assistance to his many clients.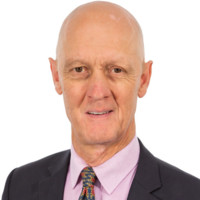 Roger Pym
Executive Career Strategist & Mentor Inspiring futures and maximising potential
Michael has been an enthusiastic member and contributor over many years to the quarry and construction industry. I have had the pleasure of knowing him for over 8 years and I have always been impressed with his professionalism and sincerity which are to be truly appreciated in the business world today.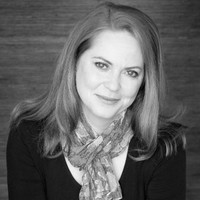 Jane Slack-Smith
Finance/Property Commentator
I have had the opportunity to work with Mike and I found him to be very professional, knowledgeable, flexible and performance driven. Mike's teaching and coaching methodologies are perfectly in sync with the principles of adult learning. His technical skills and knowledge enable conversations that establish the trust required between teacher and student. He understands the strict requirements of the VET system and rigours of managing business in various industry sectors, this combined with a gentle nature makes him the perfect coach. I would have no hesitation to employ Mike again.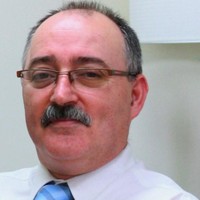 Philippe Clement
Workforce Capability Consultant
I have had the pleasure of working alongside Mike in a number of situations for over 13 years. I have witnessed both his facilitating and coaching of groups and individuals. Mike is extremely compassionate and focuses on achieving positive outcomes for those he has been charged with developing. This has quite often involved going over and above what would normally be required, something Mike has been willing to do to ensure people achieve the results that they deserve. Along with this, Mike is constantly upgrading his own knowledge and skills to ensure that he stays up to date and relevant in today's environment. His willingness to share his skills and vast knowledge and experience makes him a valuable resource to both individuals and businesses wanting to develop their staff.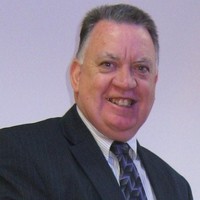 Michael Laing
Assessment Tools, e-Learning, Facilitation and Training, Personal Coaching
I first met Mike when I was the GM of ICI Quarry Services in South Africa. Mike had pioneered the ground-breaking concept of "Rock on Ground" in Australia, and this was the keystone principle to the ICI global strategic initiative of "Blast Management". ICI established global teams to share best practices and pioneer strategic initiatives across the five key business areas. In a very short time Mike was elevated to a position of 'global expert', and definitely, the person to not only talk to about the amazing success of his business but also to use as the change agent for other business areas. His personality, professional knowledge, inter-personal skills set, and motivating arguments were keys to onboarding our own employees and very instrumental in converting customers to this new way of doing business. I was privileged to spend some time with Mike when he led ICI Canada in a strategic business review of their Quarry market. This was when I saw how he was able to really challenge the thinking and ensure that the focus remained on the strategic imperatives, whilst being able to engage with the employees on practical solutions to their initial reluctance to change. Mike was key to the conversion of a large part of the South African Quarry sector to "Rock on Ground" and he assisted me as a consultant in some growth initiatives when I was International Director at AEL. I have watched Mike from a distance evolve into his current chosen career and it has been impressive to say the least. His energy, drive and passion will give him success in anything and everything that he does. His wealth of experience and broad knowledge base can now be put to great use in executive coaching and mentoring.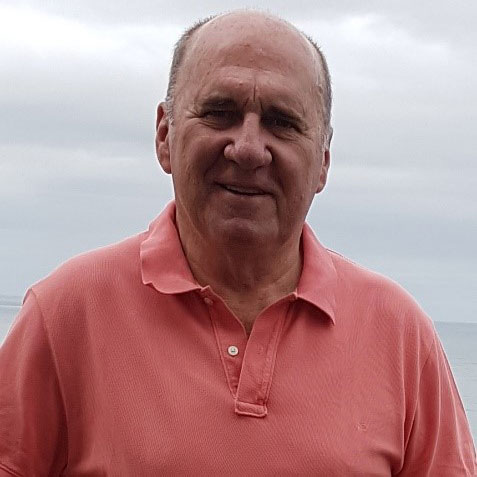 Stuart Wade
Retired Business Development Executive, AECI Mining Cluster
I first met Mike when I arrived in Australia in 1996. He was one of the managers that had drive and was not scared to look outside the box. With a sound knowledge of the Quarry and Construction market and a desire to improve offerings and services Mike started to develop a Blast Management Service where, ICI and later Orica, could take more control over the Drill and Blast Processes and ultimately deliver an improved Blast outcome for the customers. Over the years this evolved into a pricing focus where risk and reward could be shared between supplier and customer which made the Quarry division of Orica a leading division of the company where they understood the value that could be delivered to the customer, and today this has evolved into Value Guarantee contracts where through advancement in technology, Electronic Blasting Systems and Blast modelling contracts can be written where the supplier can determine and share value in the Drill and Blast Process. Therefore, if it was not for Mike and his team in the late nineties deciding to move away from cost based pricing the industry would not be as well placed as it is today where there is definitely a Win Win for those that decide to commit to each other and work together.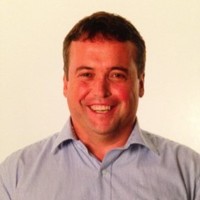 Robert Sloman
Business Development - Lead at Orica Mining Service
Mike has been a long standing member of the Institute of Quarrying, a quarry manager and a trainer with broad industry management experience. He was supportive, as I was of him, when we were training quarry management at Box Hill Institute, where he fulfilled the requirements for delivery of spirited training, backed up by his focus on student/learner outcomes. Mike brings training to a new level with intelligence on how to manage in an ever changing business environment, coupled with every day common sense. If you need a trainer, get Mike!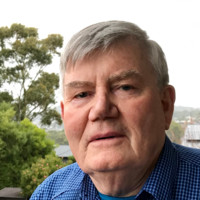 Chris Terry
Senior Educator
I have worked with Mike as a client and partner in some of Mike's delivery. Mike is the most professional, experienced and knowledgeable Mentor and Coach I know in the industry. His client commitment is a cornerstone of his business values and I have no hesitation recommending Mike to make a positive difference to any individual and organisation.
Peter Anderson
People drive business. People lead and Manage people
Mike Cameron and I go back a long way… in fact way back to 2007 when I had just opened my first business and was struggling to wrap my head around all that was required to stay afloat. Mike and I met through the local Nillumbik Business Network and developed a solid working relationship and fond friendship from day one. Mike without question took me under his wing and helped to develop me into the successful business owner I am today. His mentoring allowed me to see the bigger picture. This was something that I was unable to do at the time, and also am very grateful for. He is a complete wealth of knowledge, beyond respectful and always willing to lend an ear to guide me through the peaks and troughs of being in business. As a highly qualified and knowledgeable Coach, Mentor, Educator and role model he delivers time and time again, with authenticity and genuine presence to ensure you achieve your highest capability. Twelve years later and as a Business Advisor, Accountability and Leadership Coach myself, I couldn't recommend him more highly to those looking for support and assistance to get to the next level.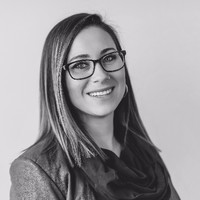 Sarah Eifermann
I help people Analyse, Strategise, Actualise and Realise their business and leadership goals.
I have had the privilege of being coached by Mike, and completed the Emerging Leader program via virtual face-to-face sessions. Over my career to date, the progression into management has been expedient, and learning leadership skills is not an easy feat. The course has broadened my perspective, provided insight about my own traits/preferences, and helped me to refine non-technical skills. The progress that I have experienced in such a short time frame as a result of Mike's coaching is nothing short of astounding, and I can confidently say that this would have taken me years on my own. Mike has a great ability to listen and ask informed questions, helping one to make their own realisations and promote positive growth. Though the course is intensive and requires hard work, it is well worth the time and energy.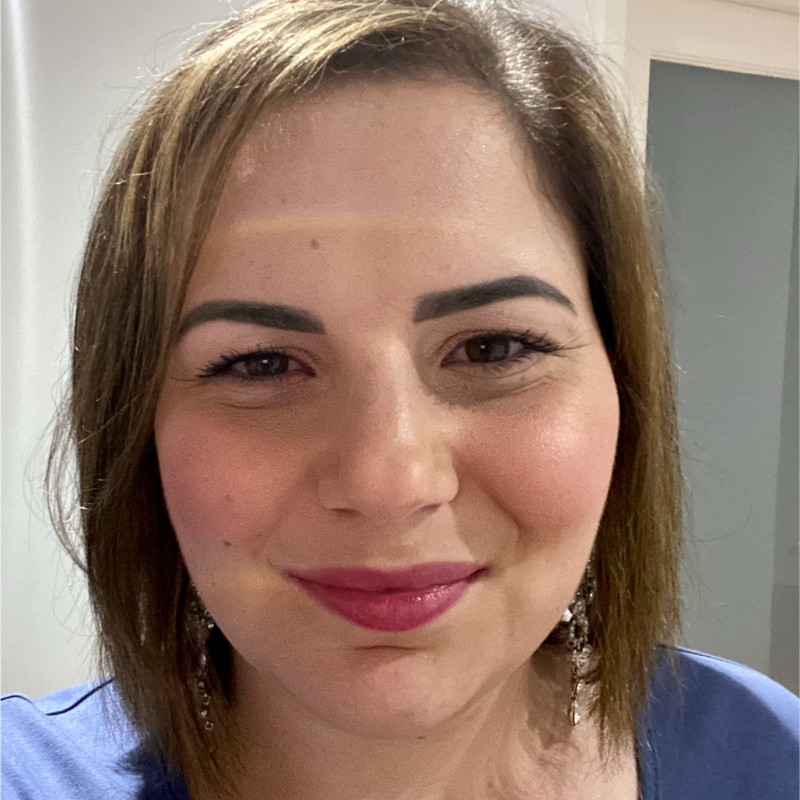 Emma Luck
Nurse Educator | Perioperative Services